My review of the Online Dog Training Videos
Overview: Excellent Product, Exceptional Value for money: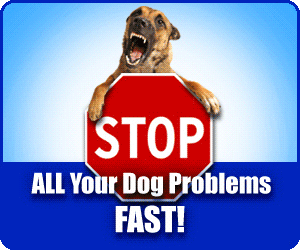 This product The Online Dog Training videos website is a first class
product. The content is excellent compared to other sites, which have far
fewer videos and the actual training information in the videos is
exceptional.
Since the site has been around since 2009 some of the

videos are not High Definition however these are all being replaced with
HD ones. This is a very live site with new footage being added regularly.
Here is my review of the key features inside this site.
Endorsements
The endorsement of The Online Dog Trainer website by the national
SPCA (Society for the Prevention of Cruelty to Animals) of New Zealand
is worthy of a mention. The home page of the SPCA of New Zealand
even has a link to this site promoting it to new dog owners and people
who have adopted a new puppy.
Every topic covered with over 250 videos
Compared to almost all other sites on the internet The Online Dog
Trainer has significantly more content. Certainly at this cost. An average
video produced by a dog trainer of this standard is usually around $35
for an hours footage. Inside the online dog trainer there is approximately
20 hours of footage. This means that everything you could want is all
included in the price. As mentioned earlier some of the footage is not
High Definition however the quality of the advice is excellent which I
believe is far more important.
Videos of real consultations
A very enjoyable aspect of this site is the use of video footage from
Doggy Dan's live consultations. In comparison to many other sites
where the training videos only show command work and theory and
show very little actual footage of serious behavioral issues The Online
Dog Trainer is very different. Many of the dogs that are filmed are
clearly not easy to manage and are in serious need of help.
Video is the answer
The question of whether a dog-training e-book can compare to video is
something that has often been raised. The answer in my opinion is that
it cannot. Watching an experienced dog trainer gently explaining why a
dog is so stressed and then watching the dog change is something that
words can't explain.
What I also like about these videos is that they are not edited excessively so
that you can actually see the consultation unfolding and how the results were
reached. This includes all the body language of both the dog and the trainer.
This is something that you simply cannot pick up from reading words on a screen.
Gentle method and techniques
There are many dog training styles currently used by trainers and they
vary greatly. The method used by Doggy Dan inside The Online Dog
Trainer appears to be very calm and gentle however it is also very
effective. Several dog training websites on the market methods are at
either still using very old style aggressive techniques that are trying to
scare dogs into behaving. Others focus too much on treats and reward
to the degree that nothing works unless you have a pocket full of
cheese.
Doggy Dan's understanding of how to become the pack leader
sets up things so that any training does not require fear or aggression
and very little cheese.
Puppy Training
Inside the video website Doggy Dan has videos the raising of his 8
week old puppy Moses. This is a quite remarkable project of an SPCA
Border Collie X Labrador that allows you to watch young dogs
development into an amazing dog. Moses is now fast approaching 1
year old and new videos of his development are being added all the
time.
Compared to other dog training sites this is about as good as it
gets. All the command training, and solving of every puppy problem is
also included. Full marks for this section.
The Forum
I am especially impressed with the Forum where Doggy Dan is still
answering all the questions personally. The difference between
somebody who has actually trained thousands of dogs and an assistant
is significant. It is clear from the answers in the forum that Dan takes
real care to ensure that dogs and owners are given the best experience
and advice every time.
Audio Files
Audio files are included in this site in strategic places. These audios
complement the videos very well. After all not everything needs to be
watched, in fact I found it a refreshing change to site and listen to a 45
minute audio about becoming the pack leader having already watched a
video. The audios are optional since the core lessons are delivered in
punchy and clear videos. They are a valuable bonus for those people
who really want to get the maximum out of the course.
Testimonials
I have always been very suspicious of testimonials that can be altered,
edited, and created by anyone. Without a time stamp it is also very
likely that most of them were created at once many years ago. With
many of the dog training products being sold currently this appears to
be the way.
The Online Dog Trainer is very different. Using 3rd party
software, end users post their comments and testimonials straight onto
the site so that nobody except the person posting can edit them. The
testimonials that you read are often only days old and are written by real
people who love the site. These are in many ways the real reviews!
They are written by people like you, completely independent, who are
currently using the site. Their testimonials and results speak for
themselves.
Doggy Dan
Few dog-training sites have such a charismatic person with so much
experience as The Online Dog Trainer. His energy and clear love of the
dogs come across in all the videos, which really makes a difference.
Watching a trainer whom the dogs clearly bond with and whom they
respect is testimony to Doggy Dan's gentle and effective approach.
Unlike many dog trainers who focus on using treats and fear based
techniques to get the dogs respond, this method seems to concentrates
on first understanding the dogs and winning their trust.
Dog Behavioral issues
Throughout the site Doggy Dan encourages puppy and dog owners to
treat the cause of the problems rather than just the symptoms. This
approach resolves the underlying issues and prevents further problems
occurring later on. To achieve this, owners are guided through a section
called "Become the pack leader" using Doggy Dan's 5 Golden Rules.
Once this has been established user are encouraged to visit any section
and watch the appropriate training for their dog's particular issue. This
approach seems to be far more logical than many other ones which
often feel more like trial and error. A clear explanation in the videos of
why the issue exists and then why the training will solve the problem
leaves you with a real understanding and sense of hope!
Here's a list of some of just some of the videos that address specific
dog problems:
Dog Aggression
People Aggression
Aggression Towards Animals
Aggression Towards Objects
Barking On The Walk
Barking For Attention
Barking Around The Property
Barking In The Car
Barking When Left
Barking At The Door
Dogs Running Away
Separation Anxiety
Hyperactivity
Jumping Up
Jumping on Furniture
Pulling On The Leash
Not Coming When Called
Fears and Phobias
Obsessions
Exceptional $1 Trial
The Online Dog Trainer entire website including 250 videos, audios and
notes can be accessed currently for a $1 trial that last for 3 days. This is
an exceptional offer and really leaves the question what more could you
want. If after the 3 day trial you chose to cancel you are billed only the
$1.
Effectively this is a try before you buy feature. A very generous offer
indeed and something that very few other sites offer.
What It Costs
Once you've decided to stay on after the 3-day trial, you pay $37 per
month. I feel that the $37 a month is worth every cent as you really are
getting a great solution. Some products may be a few dollars less
however many of them will only leave you feeling more lost and
confused. Many other dog-training products are good at helping you
train some commands but they will not help you get those unwanted
behaviors under control as they are only treating the symptoms. With
The Online Dog Trainer you get to truly understand your dog which
solves virtually any dog behavioral problems.
I have also done a little research and discovered that a good dog trainer
completing a house visit will costs in the region of average $300. And
that only covers a few hours. With The Online Dog Training videos, you get
Doggy Dan with his proven method that works ,in your home whenever
you need him.
Money back guarantee
You have nothing to lose… The Online Dog Training videos offers a 60-day
money back guarantee providing complete confidence in your purchase.
Final Thoughts
This incredible resource is endorsed by a national SPCA, has over 250
videos, with Doggy Dan himself in the forum. Add Project Moses from 8
weeks old, the complete section on becoming the pack leader, a no fear
or aggression method used, and every behavioral issue covered off,
and you have a one-stop, complete dog training solution that's available
24/7, on your computer or any mobile device.
My opinion is that is the best product and the best value dog training on
the market and I fully recommend it.
Take advantage of the $1 Trial for 3 Days here: